1 to 1 Interview Preparation Package
Complete coaching package to help you ace your interview
Providing a unique combination of cutting edge online training with three tailored 1-1 interview coaching sessions with one of our experienced coaches. Ensuring the you're optimally prepared for your interviews.

Online Interview Training Course - CPD Accredited
Learn how to Identify & predict interview questions.

Learn how to Build quality answers which resonate with the interviewer.

Develop inner confidence through preparation and practice.

HQ video tutorials, complete course notes and online task based learning activities.

All accessible via mobile, tablet, laptops & desktops.

Continuous Professional Development Accredited course (8 CPD points).
1-1 Coaching (Session One)- 45 mins
Answer Development – Our coach will work with you to build hi quality answers covering a range of question types specifically for the role/ job you're applying for.

Identifying problem areas and solutions – Improving confidence, dealing going blank during interviews, building rapport, overcoming nerves etc.
1-1 Coaching (Session Two)- 1 hour
Further Answer Development – Our coach will continue to work with you to build hi quality answers covering a range of question types specifically for the role/ job you're applying for.

Further solutions – Building on the previous session, improving confidence, dealing going blank during interviews, building rapport, overcoming nerves etc.
1-1 Coaching (Session Three) – 1 hour
Mock Interview.

Followed by feedback and further improvement to your answers and solutions.

Coaching valid for up to one year after enrolment.

Recent Success Stories
Belle - Content Marketing Manager (UK)
"In a nutshell, working with Farhan has been life-changing. Let's me explain…

Following an exceptionally bad interview experience (wherein I was left to feel mocked and incapable by the interviewers), I had a very anxious mindset when it came to progressing my career. Terrified of the thought of having to go through more brutal interviews, I simply kept my head down at the company I worked for but, after 3 years there, I couldn't shake the feeling that I was stagnating - that I was missing something. Still, the thought of applying for a new, more challenging job made my palms sweaty: thoughts like, 'I'll fail again' and 'I'm not good enough' plagued my mind.
That all changed when I stumbled across Job Interviewology. What started as a friendly introductory chat with Farhan over the phone spurred me on: I wanted to change this toxic, unconfident mindset which had been holding me back for far too long. After a 1-1 coaching session with Farhan, I had a eureka moment: it didn't matter how talented or experienced I was if I couldn't convince others of this skillset. From that moment on, with the help of the Job Interviewology online course, I started to hone my ability to 'sell' my skillset during interviews. Over the space of a few months, I became a different person in the context of my career: I became exceptionally confident and bold!
Fast forward to the present day and, after two brilliant interviews, I've been offered both jobs - and have ended up landing my dream job working for a huge industry leading company. I have no doubt that, without Farhan's insights, I would still be sat stagnating at the desk of my old job, fear and doubt holding me back indefinitely. Trust me when I say that you won't regret investing in Job Interviewology: it has literally changed my life".
Karen- Director of Market Access (UK)
"Over the past three months, I have had 4 interviews for jobs which I knew I could excel in and in some instances was even over qualified for; however when it got to the final interview/assessment stage, I was rejected!!


This began to have an impact on my confidence and I knew I had to do something different and seek help so I googled the words... 'Interview help' and Job Interviewology popped up. I had no idea that Interview Coaches even existed…. Thank goodness they do!


I spent some coaching sessions with Farhan, particularly around competency based questions. Farhan was honest, straight talking and provided valuable insight into the mindset of recruitment. I will always remember when Farhan said "getting a job is a game and has nothing to do with whether or not you can do the job."

I am pleased to say, I have now been offered a job and scored an impressive 93% overall score at the assessment centre. Thank you so much Farhan for your first class service, for always being there at the end of a text and ultimately for helping me secure my "perfect" job!"
Tracy - Planning Coordinator (UK)
"I can't thank Farhan enough for his online IPREP course and 1:1 coaching in helping me to not only be successful at interview but also successful at making a transition from one field of work to another and a promoted post.
After a couple of unsuccessful interviews I was beginning to lose my self-confidence and wondering what I was doing wrong. I wasn't even looking for a promoted post just a sideways or step down move. I started thinking I was not good enough for the job I was currently in and began questioning myself, was I good enough, how did I manage to get the job I was in if I could not secure a post at same level or with less responsibility. Looking for some career coaching online, as if by magic I stumbled on the site Jobinterviewology.com. I signed up for a free telephone consultation forgetting about it as soon as I signed up.
The following day I got a call from Farhan. I though what have I got to lose. Quickly filling him in about my recent job interview rejections he listened to me emphatically and then almost instantly lifted my spirits with his kind non-judgemental and very constructive approach to offering feedback.

Farhan helped me see that my interview rejections were just smallsetbacks and that I could pick myself up and carry on with my career journey.

After that telephone consultation I returned to my job hunting with a new found motivation and confidence. I signed up for Farhan's online course and 1:1 interview coaching sessions. Farhan gave me some homework to do before our first session. I was to the online coaching modules to ascertain what type of questions I might be asked at interview from the Job specification and break these up into positive, negative and competency based questions. This really forced me to think about the job and my skill set and to predict potential questions I might be asked at interview.

I found the coaching sessions intense and really challenging and really helpful. Farhan was so kind, insightful, objective and really got underneath to the heart of how I was holding myself back at interviews through his thorough assessment and coaching sessions encouraging me to think and behave differently at interviews. Farhan really helped me to harness my strengths to be successful at my next interview. The coaching sessions really changed my way of thinking and my approach in interviews.

If you are looking for some guidance and real honest and open career coaching I would highly recommend you contact Farhan at Jobinterviewology" .
Naomi- Brand Manager (UK)
"I normally feel so nervous when it comes to interviews, however, this time, I was so confident and relaxed and in fact I enjoyed the interview! Your coaching made such a difference. My interview went well, and your coaching helped immensely. I found it helpful in all areas, taught me how to sell myself and how to deal with uncomfortable questions."

Noel- Sales Manager (UK)
"I used the 1 to 1 coaching service. This was an invaluable service for me. It helped me overcome my anxiety that had crippled me in previous interviews. Again the practical techniques were incredibly helpful for my interview and the presentation part of my interview. I went from a sales executive to a sales management role and I got the job I really wanted. It really was the best money I ever spent. It cost less than my suit but had 100 times more impact on me getting the Job."
Caroline- Scheme Manager (UK)
So, I needed help with preparing for an interview as I'd lost my self confidence following several failed attempts.
I was anxious about choosing Job Interviewology as I'd used online coaching websites in the past and for me nothing seemed to work. But, when I signed up with Job Interviewology, I found that Farhan was brilliant. From the first telephone conversation he was very open and honest about me as a person, highlighting my strengths, weaknesses and possible outcomes which I liked. The support he provided was above and beyond anything I'd previously received from a career coaching expert.
After the interview coaching consultation, I found the whole process stress free due to Farhan's input and professionalism and in the end was very pleased with the outcome which was far more than I'd hoped for. On a scale of 1 to 10, I'd gone from bottom to top as, initially, when questioned I struggled to find the words to explain my reasons for applying for the job, yet during my interview I talked passionately.

The results were fantastic as not only did I get my ideal job but it was with a multi award winning organisation in the housing industry.
What I particularly liked about the service is that Farhan took the time to explain the options to me in a way that I could understand but it wasn't just about the new knowledge. The main benefits came from doing competency based tasks, receiving honest feedback and interacting over an intensive three days prior to my interview.

I would recommend the service to anyone who has a job related/career problem they can't solve. I can't thank Farhan enough for helping me to rediscover my voice for which I'm eternally grateful.

Nurat- Social Media Marketer (UK)
"This was a God send! A fantastic course I think everyone who struggles with interviews should embark on. I learnt so many skills and interview tips I can now use for future references. Having the IPReP technique broken down into stages I found helped me tremendously with tackling interview questions. The one on one coaching was very detailed and specific to my job sector which I thought was excellent as he put in the work to personalise the mentoring. Overall, an amazing experience and I recommend it to anyone"
Eren- Senior I.T Change Manager (UK)
"Amazing! I can't thank Job Interviewology for what they did for me. I am actively looking for a job, I have been invited to a few interviews and although I have the right experience for the role, I get extremely nervous, mumble and never know what to say during the interview, therefore zero job offers. After considering various options, I chose Job Interviewology... Best decision ever! From the first second, I got an exceptional service, the process was smooth, tremendously enjoyable. I did an interview today and I confidently say that I nailed it, I felt comfortable, confident and fluent. Whether I get the job or not, is irrelevant. Job Interviewology has equipped me with fantastic skills that will last a life time and really helped me overcome interview fears."
Danielle- Materials Coordinator (UK)
"From the start my coach sought to find out every little detail about my behaviour and work history. Not only did my coach provide an online program to follow, but he also made sure to support me fully along my journey with 1-1 coaching via phone / in person. I found my coach to be straight forward in identifying my weaknesses and I trusted him with personal struggles. He was always in contact with me, keeping me focused whilst ensuring that I was dedicating my time towards prep for interview. I have now received confirmation that I have been offered the job of my dreams, therefore I would definitely recommend Job Interviewology to anyone who requires career mentoring/coaching!"
Your Instructor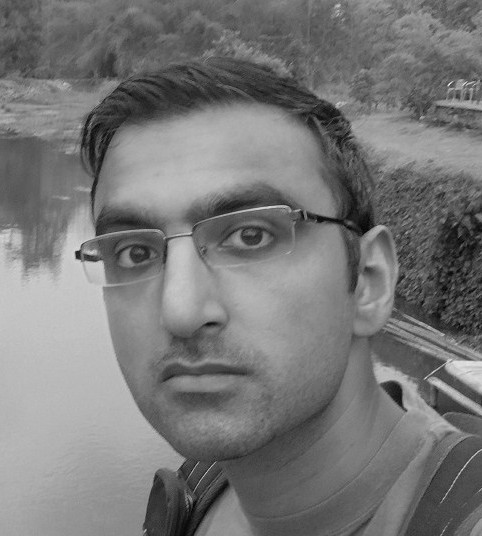 Hi there! I'm Farhan, Founder and Coach at Jobinterviewology.com. I possess over 10 years experience within the recruitment industry and as an Interview & Career Coach. I'm also author of the eBook "10 Simple Steps to CV & Resume Success" and former director of one of the UK's leading CV writing specialists. Additionally I'm the creator of the IPReP interview coaching methodology and guest careers blogger for Guardian Newspaper.

Over the years I've helped people from a diverse range of industries from I.T (IBM, Oracle), Pharma (GSK, Pfizer), Finance (KPMG, PWC) Engineering (ABB, Atkins Global), Automotive (Rolls Royce, Ford) Construction (LaingO'Rourke , Amec) Logistics (DHL, Royal Mail) Banking (JPMorgan,Nomura), Management Consultancies (Accenture, Boston Consulting Group) the Public Sector (Central and Local Government).

My goal is to help you present the strongest version of yourself when you enter the job market to put you in prime position to land that job!

Courses Included with Purchase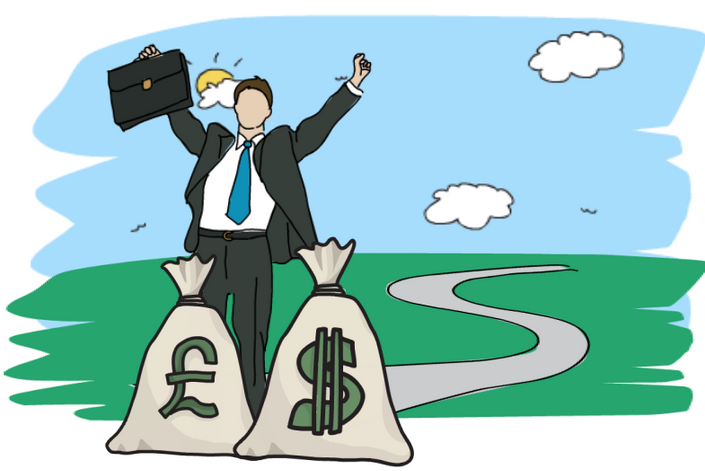 Get Hired!
The Ultimate Interview Training Course - CPD Accredited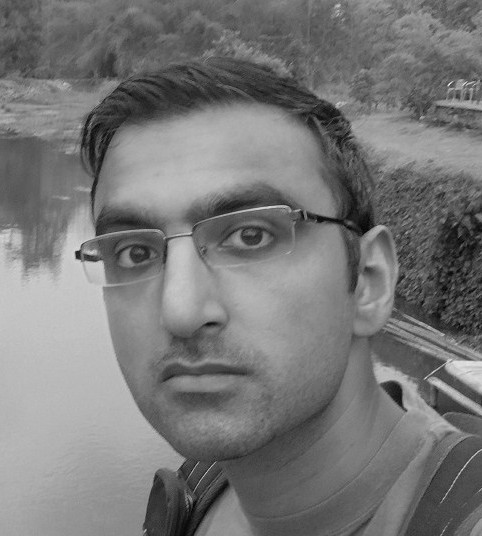 £99
Original Price: £99